Southern
Entre Ríos
_______________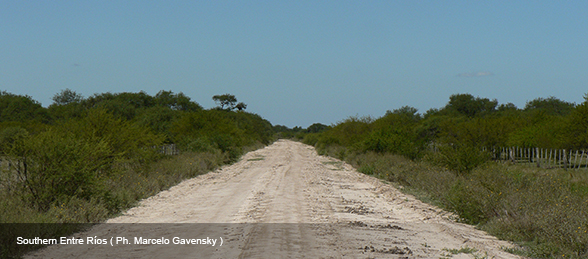 Southern Entre Ríos, a "must" for birdwatchers

As I suggest in the title, the south of Entre Ríos province is a real bird hotspot and a paradise for birdwatchers. This is because of the very high diversity of species that can be found in a one-day tour (the list often exceeds 100 species) and the many rare birds among them.

The landscape includes some well preserved patches of espinal forest, wetlands and areas of grassland with agricultural exploitation. Everything is located approximately 200 km to the north of Buenos Aires city.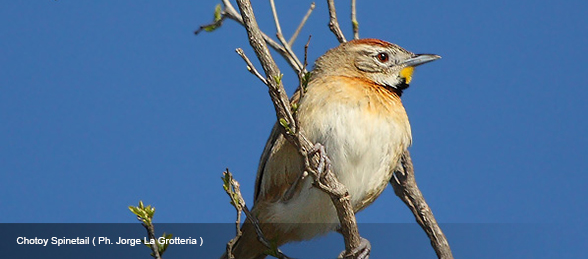 There are a lot of specialties. There is a big diversity of Furnariids, linked to the relatively well status of the Espinal forest in this area. Some of them are the Lark-like Brushrunner, Little Thornbird, Scimitar-billed Woodcreeper, Brown Cacholote, Yellow-throated Spinetail, Stripe-crowned Spinetail, Short-billed Canastero, Chotoy Spinetail and Tufted Tit-spinetail.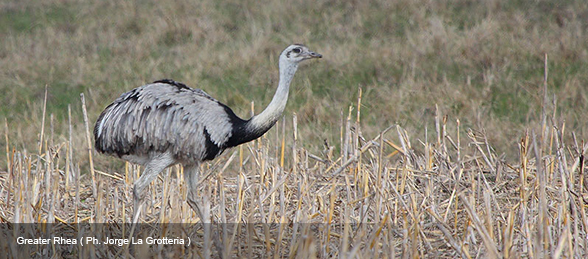 The Greater Rhea is likely to be spotted, such as its close relatives: the Red-winged Tinamou and the Spotted Nothura, both more often heard than seen.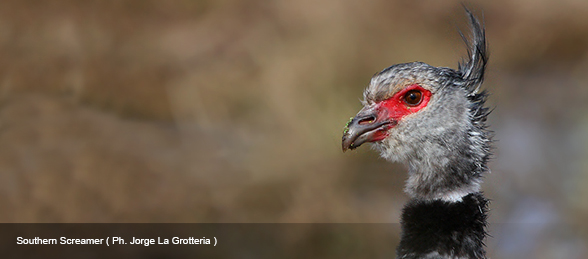 Aquatic species are very abundant too (depending on the amount of raining throughout the year), with many remarkable birds like the Roseate Spoonbill, the Wood Stork, Maguari Stork and Southern Screamer.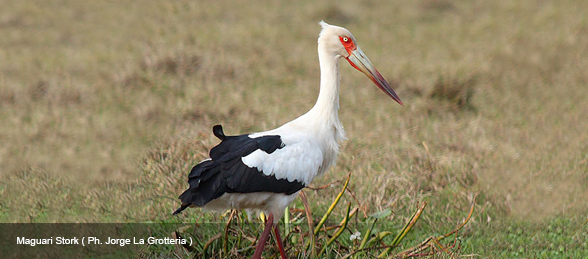 It is also a good place for raptors, with some specialties like the Savanna Hawk (not findable in Buenos Aires). Other interesting birds are the Striped Cuckoo, Scissor-tailed Nightjar (sometimes found during the day resting below a tree), Nacunda Nighthawk, White-fronted Woodpecker, White Woodpecker, Great Antshrike and Yellowish Pipit. It's a great spot for Monjitas, such as the Gray Monjita, the conspicuous White Monjita and the winter visitor Black-crowned Monjita.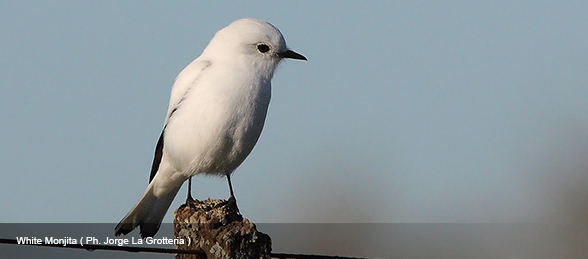 All these species would be by themselves enough reason for any birdwatcher to visit Southern Entre Ríos, but there is more. The highlight of a tour to this area would be an encounter with the endangered Black-and-white Monjita, or with the wonderful and also endangered Saffron-cowled Blackbird. They can be found sometimes together, although they are among the scarcest Argentine birds, being this place one of the best and very few spots where there are chances to find them. Also, in the summer other endangered species arrive to the area: the seedeaters. The most remarkable of them are the Dark-throated Seedeater, Tawny-bellied Seedeater, Chestnut Seedeater, Rufous-rumped Seedeater and Marsh Seedeater. Another rare summer visitor to the area with a declining population is the Upland Sandpiper.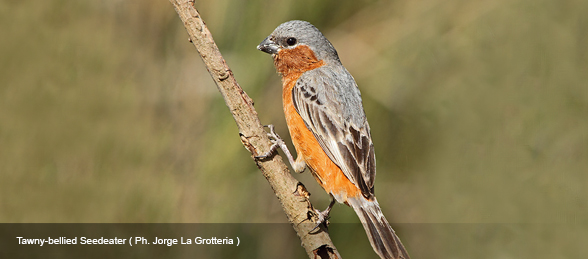 Besides the birds, other interesting animals that can be found in this area are Pampas Fox (Lycalopex gymnocercus) and the Common Hog-nosed Skunk (Conepatus chinga), commonly seen in the area.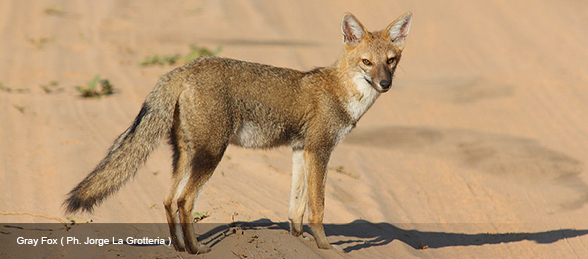 For all this, a trip to Southern Entre Ríos is ALWAYS recommended and a "must" if you have got the time (full-day and overnight tours are available from Buenos Aires).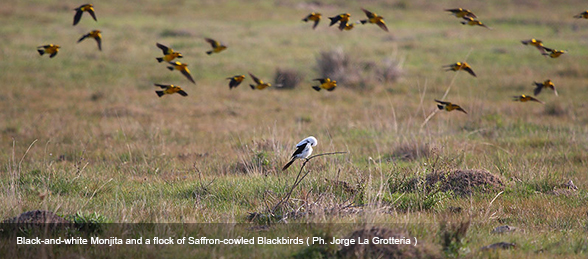 GO TOP